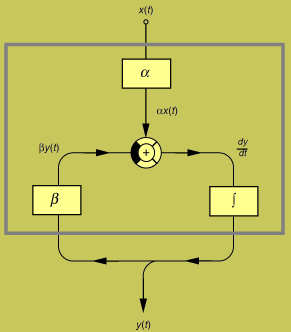 The term ASIA element (an acronym for analog signal memory with intrinsic adjustment) denotes a motif for biological information processing structures that is based on leaky integration of an input signal.
Thus, an ASIA element performs the following tasks:
Retaining the information with given time constants.
Automatic extinction of obsolete signals.
Linear dependence of the system`s response from input signals to prevent distortion effects.
References
Edit
Dietrich, J. W. Signal Storage in Metabolic Pathways: The ASIA Element. kybernetiknet, Vol. 1, No. 3. (2000), pp. 1-9.
Ad blocker interference detected!
Wikia is a free-to-use site that makes money from advertising. We have a modified experience for viewers using ad blockers

Wikia is not accessible if you've made further modifications. Remove the custom ad blocker rule(s) and the page will load as expected.